Class of 1976
Arlington Heights
High School
HOWDY, AHHS CLASS OF 1976!
FRIDAY, JUNE 10, 2016 - T&P Tavern
Happy Hour - Free Admission
SATURDAY, JUNE 11, 2016 - SHADY OAKS COUNTRY CLUB
Dinner, Cash Bar, Music, & Dancing
PayPal, or Credit Card for Advance Sales
Cash or Check at the Door
If you've already paid for Saturday night, there are no paper tickets -- your name(s) will be on a roster; and your name tags will be available at check-in.
For ticket purchase or more details about both events, go to the Saturday Reunion Main Event or Friday Reunion Event sections of this website.
DONATIONS
---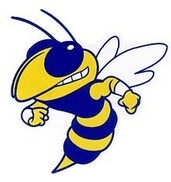 We are seeking 'Donors' - classmates who are willing to help underwrite the Saturday party so we can keep it affordable. Any amount is appreciated! Thank you!